What is Digital payment?
Digital payments are the transfer of cash as numbers between accounts. where no hard cash is involved during the transaction.
Types of Digital Payments in India
Banking Card – This was launched by the Central Bank of India in India in 1980, in the form of the first credit card. MasterCard was introduced in 1988, and until 1993, several PSU banks started issuing credit cards.
Unstructured Supplementary Service Data (USSD) – The USSD functionality was launched in 2016. This is a mobile banking facility enabling users to use mobile banking without smartphones or an Internet connection.
Aadhaar Enabled Payment Systems (AEPS) – This is a bank-led model which allows online interoperable financial inclusion transactions at point-of-sale (PoS) through the business correspondent of any bank using the Aadhaar authentication.
Unified Payments Interface (UPI) – UPI was developed by NPCI in 2016; it facilitates peer-to-peer, person-to-merchant transactions.
Mobile Wallet – This is a virtual wallet that stores payment card information on a mobile device.
Bank Pre-Paid Card – Under the motto "Pay Now, Use Later," the pre-paid cards allow users to buy things with funds available in their cards.
Point of Sale – Point of Sale (PoS) is a technological instrument provided by a Merchant Establishment (ME) to carry out the sale of goods or services to customers in a cashless environment.
Internet Banking – This is an online banking method that enables customers of a bank or financial institution to carry out transactions through a portal.
Mobile Banking – This is a service provided by banks and financial institutions to carry out financial transactions through a mobile device.
Micro ATM – These are portable devices allowing banking transactions through card swipe machines.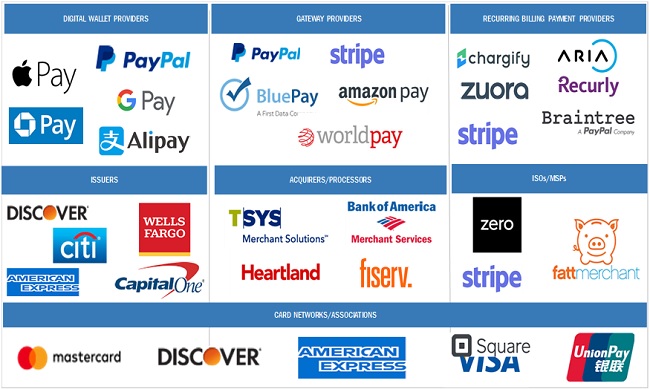 How can we trust digital payments?
Information security policies help us to build trust in Digital Payments including VPA, multi-factor authentication, verifying recipients, adding biometric verification for transactions, ensuring the payment method is PCI DSS compliant, and implementing SSL to ensure safe payments.
Implementing Digital Payments
After Covid-19, Digital Transformation has been a key factor across the business and industries to grow and reach their customers. Any web application that sells a product or service requires a digital payment.
Interests / Expectations of customers with safe payments
An IOT-enabled payment system can help consumers to buy goods and services through connected devices beyond mobile phones and tablets
Single-click payment instead of multiple authentications frustrates the customers which will end up in the loss of a valued customer.
Linking multiple credit systems into an integrated app that takes care of security and safe transactions.
Implementing crypto-currencies or any digital currencies between the systems for cross-system transactions.
Innovating the systems that help visually impaired consumers by implementing ADA or smart devices.
Facilitating the transactions among the business globally.
References
https://www.ibef.org/research/case-study/digital-payments-and-their-impact-on-the-indian-economy
https://www.mckinsey.com/industries/financial-services/our-insights/banking-matters/new-trends-in-us-consumer-digital-payments
https://www.rbi.org.in/Scripts/PublicationVisionDocuments.aspx?Id=1202